Alpha Russian Spetsnaz Special Forces Uniform Patch Set - Field Dimmed Camo
Description
Alpha Russian Spetsnaz Special Forces Uniform Patch Set - Field Dimmed Camo
Included back and chest "spetsnaz" (special forces) patches.
Arc spetsnaz and Alpha special forces detachment patch for the first sleeve and dimmed field type Russian flag patch for the second sleeve.
All patches are embroidered.

Comments
Unfortunately there are no comments yet, you can be the first.
Related products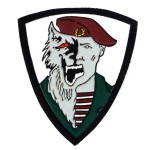 Russian Military MVD spetsnaz patch - Werewolf Maroon Beret
€ 4.50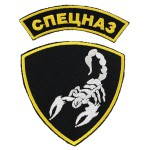 Russian Spetsnaz Scorpion and Arc Sign Sleeve patch Set
€ 4.99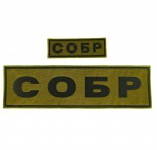 Russian SOBR Special Rapid Response Detachment SWAT Patch Set - Dimmed Camo
€ 9.99