Army Toilet Soap
Description
Army soap, vigorous, if you wash yourself thoroughly for a long time and thoroughly from the soap, aphrodisiac droplets begin to emerge (which is why in army baths a limited wash). You can also wash your hair, the Anti-Perchontin nanoparticles developed in the USSR will make your hairstyle healthy and luxuriant. There are snippets of classified information that the inhabitants of Vilaribo washed their large plates with lumpy army soap.

With this soap you can wash socks, carpet, wash animals, donate mother-in-law, wash the car. You can also use it for other purposes: play soap in the towns, arrange competitions who will throw a piece of soap further, donate the mother-in-law, lay out the name of your beloved on the asphalt. In the end, give someone just a nice and practical gift, mother-in-law, for example.

Soap has a particular soapy aroma, solid (when knocking against each other it makes a bright ringing sound). Tested on yourself. She washes her hair perfectly - without dandruff, does not dry skin, women use it with pleasure. Great for hand washing. Grated or crushed (it crumbles well - in the toe and under the boot) can replace the powder or detergent (it foams well).

It is made for the army of the Russian Federation.

Composition: sodium salts of fatty acids of palm and coconut oils, water, glycerin, sodium chloride, titanium dioxide, perfume Verbena, antal P-2
Production: Russia
Gost: 28546-2002.
Weight: 100 gr.
Reviews
Unfortunately there are no reviews yet, you can be the first.
Related products
Military Protective Kneepads
€ 9.99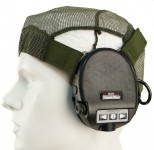 Ratnik GSSH 01 Headset
€ 69.95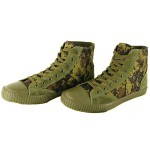 Russian Military Trainers Sneakers
€ 34.99