Black White Striped Shirt
Price: €

7.99

Quantity:
Type:

Size:

Description
Black and White Striped Shirt is a traditional Russian Telnyashka shirt. Shirts with black & white stripes are originally a military uniform shirt that is worn by Russian marines (naval infantry) also tank forces. But it is also very popular among civilians. Stylish black and white striped shirt is made in Russia. 100% cotton. High quality shirt. Made by GOST 31408-2009.
GOST is Russian GOuvernement STandard.
Reviews
Unfortunately there are no reviews yet, you can be the first.
Related products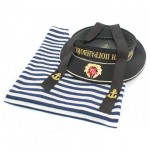 Russian Military Navy Sailor Hat Striped Shirt Vest Kit Complete
€ 29.95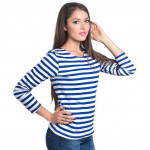 Breton Shirt
€ 7.99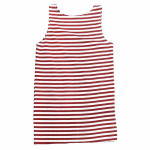 Russian Telnyashka
€ 7.99