CCCP USSR Soviet Union Army Dog Tag
Description
CCCP is USSR (The Union of Soviet Socialist Republics) - Soviet Union abbreviation in Russian.
Made of stainless steel. 28 x 50 mm. 1,5 mm thick. Weight - 16 grams.
Chains are 60 mm and 10 mm long.

Reviews
Unfortunately there are no reviews yet, you can be the first.
Related products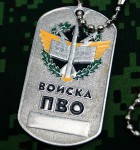 Russian Army Military Dog Tag Air defense troops

€ 4.50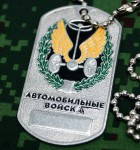 Russian Army Military Dog Tag car automotive troops forces

€ 4.50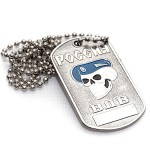 Russian VDV Airborne Skull Dog Tag

€ 4.50