Ratnik Flashlight FSS-014
Description
Original Russian Military FSS-014 Flashlight Ratnik. Used by Russian special forces. Included in Ratnik kit.
Made by Luch factory in Russia, FSS-014 is intended for individual lighting as well as to provide light signals with different colors.
- Four color variants of light emitters (white, blue, green, red)
- Stroboscopic light emitter function
- Temperature range -30 ° C to + 50 ° C
- Relative humidity up to 100% at a temperature up to + 40 ° C
- Works in Frost and dew
- Works After cyclic exposure to temperatures ranging from -30 ° C to + 50 ° C
Power supply - AA battery size 1.5V Maximum current consumption is not more than 20 mA. Time of continuous operation from a source AA batteries not less than 5.5 hours. Average time between failures not less than 7000 hours. Weight of the lantern is not more than 95 grams.
Reviews
Unfortunately there are no reviews yet, you can be the first.
Related products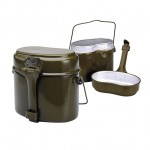 Russian Soviet Army Mess Kit Food Kettle Travel Pot
€ 9.95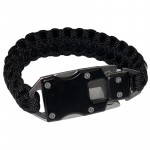 Survival Bracelet Hidden Knife
€ 9.99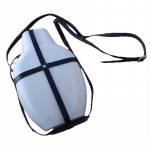 Soviet Army Lightweight Flask
€ 18.95