Gas Lighter Born in USSR
Description
Folding gas lighter "Born in the USSR"
Stylish and practical Zippo gas lighter. Durable (lasts more than 10 years), looks expensive. Colored metal plates with corresponding inscription, hinged lid.
A solid gift that will delight and be remembered for many years!
Reviews
Unfortunately there are no reviews yet, you can be the first.
Related products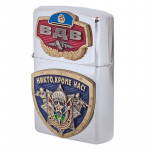 Zippo Gift Lighter VDV Emblem
€ 14.99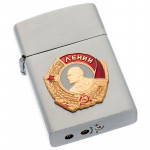 Lighter Lenin Medal
€ 14.99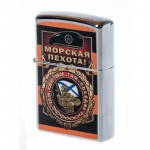 Zippo Lighter For the Marines
€ 14.99