Afghanistan War Summer Uniform BDU
Price: €

99.00

Quantity:
Size:

cap:

Description
Genuine Soviet military surplus. Afghanistan War soldier summer Uniform BDU. Jacket and pants. Suit made in 1988. Few pc. in stock.
The well-known military uniform of the Afghan, after decades of its invention, has not lost popularity. On the contrary, due to its versatility and practicality, it is widely used in the armed forces. A cap deserves special attention, which has become a distinctive feature of the costume and has replaced the traditional cap. The sand color with which the Afghan form stands out against the background of other uniform options makes the service under the scorching sun comfortable: such a fabric does not heat up and serves as a good means of camouflage in the steppe.
Summer Afghan suit is equipped with many pockets, carefully stitched with strong threads, has reliable fasteners. In places of joint bends, it is additionally strengthened, which provides the suit with high strength and wear resistance. Make sure of it!
The Afghan uniform, which you can buy from us, has been tested not only by time, but also by harsh army everyday life: the uniform will perfectly cope with the tasks, providing decent protection for the military and increasing the efficiency of military orders. The costume does not constrain movements, is reliable in use, is strong and durable, therefore, if you buy an Afghan suit, you can improve the level of soldier discipline.
Reviews
Unfortunately there are no reviews yet, you can be the first.
Related products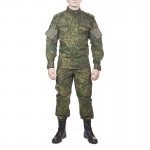 BARS Summer Field Uniform VKBO EMR

€ 69.95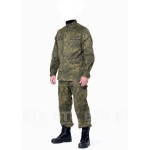 Russian Army VKBO Uniform Suit

€ 64.99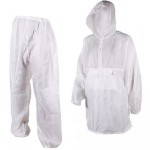 Military White Snow Camo KMZ Suit

€ 19.99