Gorka 3 Suit Multicam
Price: €

64.99

Quantity:
Size:

Description
Gorka 3 tactical field BDU Suit Multicam Camo. This suit is made by a small private Russian company. But the quality is about the same or even better than Gorkas from famous manufacturers like Bars. Has some additional upgrades. One of the most popular camo patterns in Europe among military. This camo is not available from other manufacturers. Good quality fabric and fittings.
Reviews
Unfortunately there are no reviews yet, you can be the first.
Related products
Bars Gorka 3 Suit ATACS

€ 74.95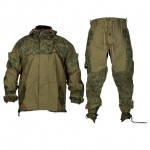 Gorka 3 Suit EMR

€ 64.99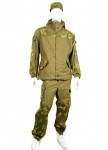 GORKA 3 Winter Suit Fleece Berezka

€ 84.99