Gorka 3 Suit Berezka (Yellow)
Price: €

89.95

Quantity:
Size:

Cap:

Description
Gorka 3 Berezka (yellow) Camo Suit. This suit was made by a civilian factory, not officially adopted as a military supplier like Bars etc. But the quality of the suit is very high! Rip stop camo fabric, many covenient upgrades of regular Gorka 3.
This kit consists of a jacket and trousers. They are surprisingly lightweight (about 1700 grams for size 50), have a free cut, which is important, since the suit is aimed at meeting the needs of people living an active life.
In this Gorka you can play paintball, airsoft, hunting, fishing, hiking, picking mushrooms and berries. If you want to climb a tree, or crawl under the rubble of fallen trees, if you have to run, jump, tumble, engage in melee, masked with improvised means, the Gorka is suitable for all these tasks in full.
Reviews
Unfortunately there are no reviews yet, you can be the first.
Related products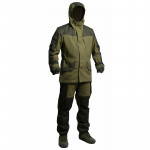 Bars Gorka 3M Suit

€ 89.95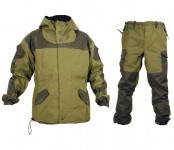 Gorka 3 Suit Bars

€ 59.99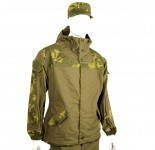 Gorka 3 Suit Berezka

€ 64.99