Gorka 3 Partizan Suit
Price: €

64.99

Quantity:
Size:

Partizan cap:

Partizan sniper facemask:

Description
Gorka 3 Partizan Russian Spetsnaz (special forces) Uniform Camo Suit Partisan. The famous Gorka BDU suit made of durable olive ripstop canvas fabric with summer partizan camo inserts. Used by Russian military special forces in forest operations. Also know as FROG camo. Optionaly you can add the cap of the same camo an the face mask partizan pattern.
This tactical military suit is great for any kinds of outdoor activities (airsfot, camping, hiking)!
Reviews
Unfortunately there are no reviews yet, you can be the first.
Related products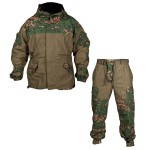 Gorka 3 Partizan Suit

€ 64.99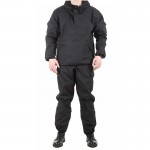 Bars Gorka 4 Suit Black

€ 64.95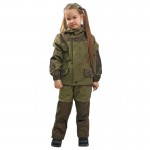 Gorka Kids Uniform Suit

€ 39.99