Bars Gorka Suit SSO Smersh Kit
Price: €

164.99

Quantity:
Gorka model:

Gorka size:

Gorka cap (2 color):

VKBO Belt:

Sniper Face Mask:

Description
Russian Gorka Special Forces Suit (BARS) + SSO SMERSH Vest Chest Rig Set. Complete Kit. Russian Tactical Spetsnaz Loadout.
What is included :
1. Genuine BARS Gorka (at your choice) mountain suit with Bars
suspenders (braces).
2.
SSO SMERSH Vest (AK version) Tactical Chest Rig
3. Gorka Cap
Also can be added
VKBO belt and sniper face mask balaclava.
Reviews
Related products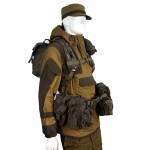 Bars Gorka Suit SSO Smersh Kit

€ 164.99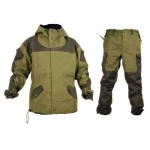 Gorka 3 Bars Winter Field Uniform Suit Fleece

€ 74.99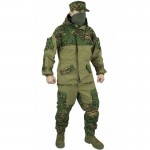 SSO Gorka E Suit Partizan

€ 84.99