Ratnik GSSH 01 Headset
Description
Original Russian Military Active Headphones GSSH-01 (GSSH 01) used in new Ratnik Military loadout set.
Made by Luch factory in Russia , GSSH-1 headset with dynamic compensation of ambient noise level up to 115dB (noise reduction device) is designed to protect operator against acoustic shock (gunshots, explosions, etc.). Used by Russian special forces during anti-terrorist raids.
Headphones are included in the kit of military equipment 6B38. In practice, due to the built-in microphones, it amplifies quiet sounds that can not catch the human ear without special equipment, cutting loud (like a shot). You'll hear the talking cat, not stunned by the sounds of gunfire. Limitation and blocking of the noise signal exceeding 115 dB.
Operating frequency range from 200 Hz to 4000 Hz Power source - AAA Battery. Time operation using AAA battery - not less than 72 hours MTBF is 7000 hours. The mass of the headset more than 0,330 kg 6B47 Helmet Compatible.
Reviews
Unfortunately there are no reviews yet, you can be the first.
Related products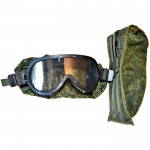 Ballistic Goggles Safety Protective Glasses 6B50 Ratnik
€ 69.99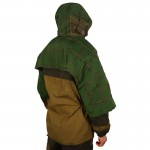 Sniper Viper Hood Olive
€ 46.99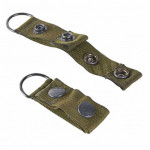 Pistol Weapon Cargo Belt Strap SSO
€ 2.75