KFOR Kosovo Force Sleeve Patch
Price: €

4.99

Quantity:
Velcro:

Background color:

Description
The emblem of KFOR sleeve patch. NATO-led international peacekeeping force in Kosovo.
Embroidered. Sew on. High quality.
Made in Russia.
Size: 8,5 x 6,5 cm.
Reviews
Unfortunately there are no reviews yet, you can be the first.
Related products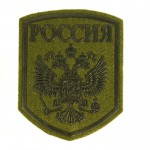 Russia Eagle Crest Sleeve Patch

€ 4.99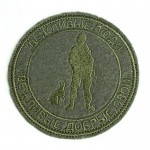 Polite People Patch Olive Operation 2014

€ 4.49
Russian Federal Security Sleeve Patch Olive

€ 4.99