KGB Russian Soviet Baseball Cap Black
Price: €

12.99

Quantity:
Color:

Description
KGB Russian Soviet Baseball Cap Black Embroidered logo. Black or yellow color. Universal size. The KGB, an initialism for Komitet gosudarstvennoy bezopasnosti (Russian: Комите́т госуда́рственной безопа́сности (КГБ), translated in English as Committee for State Security), was the main security agency for the Soviet Union from 1954 until its break-up in 1991. Formed in 1954, as a direct successor of such preceding agencies as the Cheka, NKGB, and MGB, the committee was attached to the Council of Ministers. It was the chief government agency of "union-republican jurisdiction", acting as internal security, intelligence, and secret police. Similar agencies were constituted in each of the republics of the Soviet Union aside from Russia and consisted of many ministries, state committees, and state commissions.

Comments
Unfortunately there are no comments yet, you can be the first.
Related products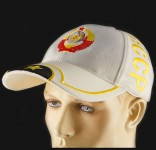 Russian Soviet CCCP USSR Baseball Cap White
€ 14.99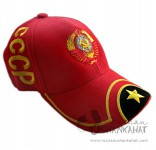 Russian Soviet CCCP Baseball Cap Red Communist
€ 14.99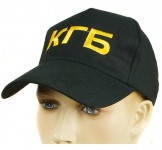 KGB Russian Soviet Baseball Cap Black
€ 12.99