KLMK Afghanistan War Suit
Price: €

64.99

Quantity:
Size:

Klmk Camo Cap:

Description
KLMK Camo Suit Genuine Soviet Military Surplus Afghanistan War Beryozka (Birch Tree)
Genuine unused soviet army surplus. Made in 1970-1980. Has stamps. Perfect condition.
100% cotton. Weight - 0,8kg
These overalls were developed in the USSR for border troops, also used in the Airborne Forces (VDV), scouts, snipers, chemical protection troops. It is worn over other clothes to create a camouflage effect, or without other clothes.The camo suit is equipped with special pockets for additional vegetation concealment (stems, grass etc.) Has 2 pockets on the back of the overalls (inner and outer) and straps for the belt. One of the bestcamo pattern for deciduous forests in summer.
The suit is reversible. Inner pattern is intended for evening / night time. The formlessness of overalls enhances the masking effect. The overalls are sewn from cotton fabric, which does not rustle when moving, it is well breathable. It is buttoned up to the base of the abdomen. The hood is adjustable, allowing you to carry different headgear underneath.
The kit comes with a mask that covers most of the face and is worn under a hood on a wide rubber band. Ideal for hunting in summer, paintball, airsoft, themed games, reconstructions, hiking etc.
The Berezka suit was very popular in the Russian army and was also widely used in the course of military operations in the Caucasus, where, due to the increased temperature, suits were worn instead of uniforms.
Reviews
Unfortunately there are no reviews yet, you can be the first.
Related products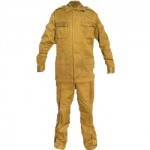 Afghanistan War Summer Uniform BDU

€ 99.00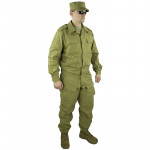 Spetsnaz Mabuta Suit

€ 95.99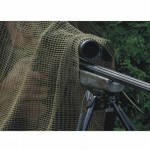 Sniper Veil Scarf Olive

€ 14.99