Large Hammer & Sickle Communist Soviet President Escort Hat Badge
Description
Large Hammer & Sickle Communist Soviet President Escort Hat Badge
These badges were worn by the president of the Soviet Union Michail Gorbachev's military escort. The badge is larger than any usual army uniform hat badges. 8cm diameter. Metal.
Reviews
Unfortunately there are no reviews yet, you can be the first.
Related products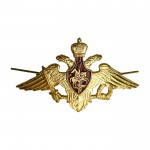 Russian Military Uniform Eagle Badge Metal
€ 3.99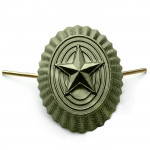 Russian Military Hat Badge - Dimmed
€ 3.70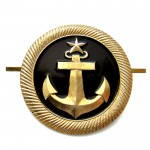 Russian Trade Fleet Uniform Hat Badge Anchor Navy
€ 4.99