Lighter Gift Gvardiya
Description
Lighter "Gvardiya" as a gift on May 9 (gas Zippo)
The legendary Zippo lighter will be a worthy gift for May 9 and not only. Classic size. Unique author's design: "Gvardiya" pad is placed on a silver background. It is easy to refuel, with proper handling it will last more than a dozen years.
Reviews
Unfortunately there are no reviews yet, you can be the first.
Related products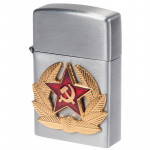 Zippo Lighter Soviet Army

€ 14.99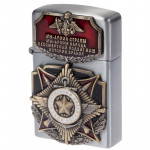 Gas Lighter Zippo Armed Forces

€ 14.99
Out of Stock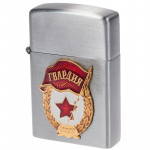 Lighter Gift Gvardiya

€ 14.99