SSO First Aid Pouch
Price: €

9.99

Quantity:
Tourniquet:

Sealed Bandage:

Description
Medical tactical belt pouch bag for bandage tourniquet first aid kit by SSO.
Pouch for medical individual bandage package. An additional pocket of the pouch also allows you to place a tourniquet or other small medical supplies.
Weight: 55 g. External dimensions: 100х150х50 mm. Internal dimensions: 95х145х45 mm.
Reviews
Unfortunately there are no reviews yet, you can be the first.
Related products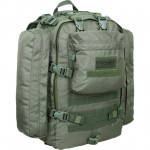 Splav Paratrooper M Backpack
€ 87.99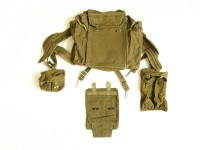 RD 54 VDV Backpack
€ 99.00
2 AK Mags Pouch SPOSN SSO Original
€ 19.95