Molle Belt Pouch for Medical Individual Bandage / Tourniqet
Description
Molle Belt Pouch for Medical Individual Bandage / Tourniqet
The inner pocket of the pouch can also hold a tourniquet (rubber band) and other small medical supplies.
Weight: 75 g
External dimensions: 100x150x50 mm.
Internal dimensions of the main compartment: 95x145x45 mm.

Comments
Unfortunately there are no comments yet, you can be the first.
Related products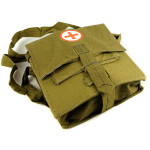 Soviet Military Сorpsman Medic Shoulder Bag Medical WW2
€ 24.99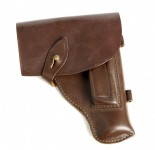 Makarov Pistol PM Gun Brown Leather Holster 1968 Soviet Surplus
€ 18.50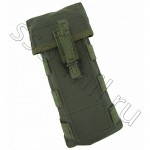 SSO 2 AK Mags MOLLE Pouch Olive
€ 14.99