Soviet MPL-50 Small Infantry Shovel Sapper Spade Entrenching Tool WW2 1944
Description
Genuine MPL-50 Small Infantry Shovel Sapper Spade Entrenching Tool WW2 1944. Made in the USSR in 1944. With stamps. The Neuwoshaitan plant (NSH). Unused surplus from a warehouse. Great condition MPL for its age! Primary cleaned from preservation made. On the handles can be scratches from neighbors in storage.
MPL-50 (small infantry shovel, length 50 centimeters) - a portable trench instrument designed for self-digging a single trench under enemy fire. It is an engineer weapon of a serviceman (soldier, sergeant), can also be used for masking, overcoming obstacles on the battlefield, as a cold weapon used in hand-to-hand combat and for cooking as a frying pan. In the past, with adoption of such shovel by the armed forces of almost all leading countries, it had an impact on the military art. Inventor is Lenemann.
Later in different countries it was improved. Material, size and structure changed, but the principle remained the same - every serviceman on the battlefield has engineering weapons with him. At different times it was called: the Lineman infantry shovel, a small infantry shovel, a portable shovel.
Reviews
Unfortunately there are no reviews yet, you can be the first.
Related products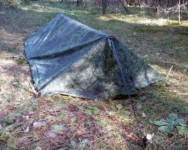 Ratnik 6SH120 Survival Shelter Tent
€ 39.99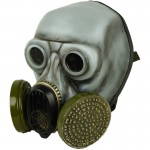 Stalker Videogame P1 Facemask Cosplay Neutral Faction
€ 129.95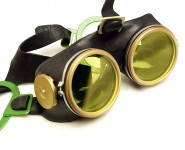 Nuclear Explosion Protection Goggles
€ 19.95