Army Tanker Helmet
Description
New Russian Military Tank Helmet. The summer helmet of the tanker of the presented design is used by crews of military vehicles. It provides a high degree of sound insulation and reliable protection of the tanker's head from shock and injuries. It is the same as old Soviet surplus tank helmets but there are no headphones or microphone installed.
The headpiece has a fabric lining, fastens with comfortable straps, adjustable in size. Thanks to these thoughtful details, it is distinguished by the functionality, convenience and ease of use of the helmet. The high quality of the materials used for tailoring ensures the reliability and durability of the product.
Reviews
Unfortunately there are no reviews yet, you can be the first.
Related products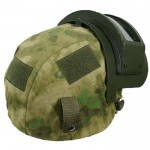 K6-3 Helmet Cover Atacs FG
€ 14.99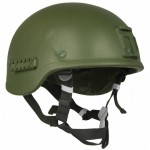 6B47 Helmet Airsoft Replica
€ 75.95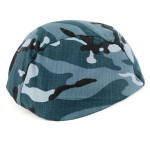 6B27 Russian Helmet Cover Urban Camo Universal
€ 9.28