PBF Russian Gas Mask Black
Price: €

24.99

Quantity:
Mask color:

Description
PBF Gas Mask Russian. Black.
Original Soviet military surplus. Unused mask kit. Complete.
PBF masks were issued for officers and other higher military ranks.
2 improved filters (comparing to older GP-5, PMG and other Soviet gas masks), last longer and weight less.
Also known as gorilla, hamster, pig.
Reviews
Unfortunately there are no reviews yet, you can be the first.
Related products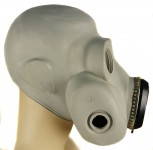 PBF Russian Gas Mask

€ 24.99
Out of Stock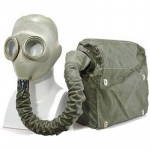 Military Gas Mask IP-4 Rebreather

€ 74.99
Out of Stock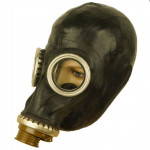 GP-5 Gas Mask Black

€ 14.99
Out of Stock