Ratnik 6E6 Knife Multitool
Description
Genuine Knife multifunctional Ratnik army multitool. Made of especially durable steel. Included in the combat equipment of the "RATNIK". In addition to the main blade, there are also: a wood saw, a metal saw, two types of screwdrivers, pliers for crimping a fuse and an awl. The package also includes a case and a sharpener.

The multifunctional tool includes pliers, the main blade, an additional blade, which is a saw for wood and metal, an awl / reamer and a Phillips screwdriver.

The pliers are equipped with crimp and two wire cutters for thick and thin wire.
The main blade has the shape of an American Tanto with a chisel profile and is equipped with a wire cleaner.
On an additional blade there are saws for wood and metal, a ruler, a can opener and a "nail puller".

Both blades are equipped with a peg for easier opening and fixing the blade for convenient operation. The screwdriver and awl are equipped with a lever system for easy opening. On the handle 6E6 overlays made of plastic and a clip for wearing on the belt, which also has a ring for the lanyard. All connections are made with Phillips-head screws. Included with the knife is a pouch case and a diamond sharpener.

According to the manufacturer, the mass of the kit is not more than 400 grams, the hardness of objects and accessories of the knife corresponds to 56-58 HRC.
"This is a multifunctional tool a fighter needs in everyday life. It can be called an analogue of the famous Swiss folding knife, but adapted to the tasks performed by our military personnel, "said Oleg Faustov, chief designer of the life support system for the combat equipment" Ratnik "at the IDEX-2015 arms exhibition in Abu Dhabi. Moreover, according to him, the knife is made only of domestic materials.
Reviews
Unfortunately there are no reviews yet, you can be the first.
Related products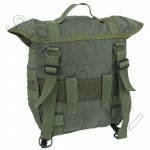 SSO Waist Bag Pouch SPP
€ 20.00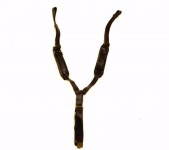 Soviet Army Soldiers Belt Suspenders Webbing
€ 9.99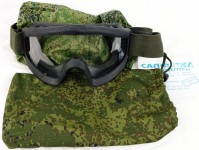 Ratnik Goggles 6B34
€ 74.99