Bars Ratnik Uniform Suit Partizan
Price: €

89.95

Quantity:
Size:

Description
Ratnik - New Bars Reversible Suit Partizan (Partisan) Camo
Summer - Autumn Double sided Camo.
A new generation of camo clothing by BARS. Ratnik translates as Warrior. Demi-season. Adopted by the Russian army. Used also by russian special forces.
The suit has a high functionality, provided by the optimum number of elements for a better camouflage in real field conditions. Fits great for airsoft players, camping, hiking.
High quality suit from Russian producer BARS.
Reviews
Related products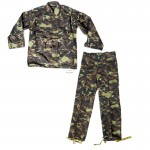 Ukrainian Military Camo BDU Suit

€ 39.99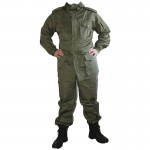 Bars Mountain Suit SMOK

€ 64.95
Lightweight Suit KLMK Berezka

€ 49.95