Red White Striped Shirt
Price: €

7.99

Quantity:
Type:

Size:

Description
Red and White Striped Shirt - Telnyashka. Originally it is Russian military uniform shirt for MVD (internal) troops including spetsnaz forces (special forces). But of course it is a very popular shirt among civilians also.
100% cotton shirt. Military quality.
Reviews
Unfortunately there are no reviews yet, you can be the first.
Related products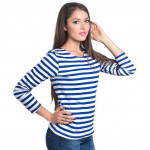 Breton Shirt
€ 7.99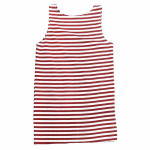 Russian Telnyashka
€ 7.99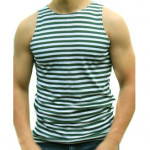 Telnyashka Green Striped Shirt
€ 9.99