ROU Military Respirator Gas Mask
Description
ROU Russian Military Respirator Gas Mask.
The respirator is designed to protect the respiratory organs, eyes and skin of a person's face from the light, radiation of a nuclear explosion and other thermal damaging factors, radioactive and ground dust, and poisonous substances in the first cloud.
The respirator is filtering-sorbing mask with eyeglasses, an exhalation valve and a head restraint.
The set includes: anti fogging films; protective shield; packing bag.
Year of manufacture 2008. Made in Russia.
Reviews
Unfortunately there are no reviews yet, you can be the first.
Related products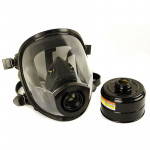 Russian MIlitary Full Face Gas Mask
€ 94.95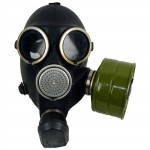 Civilian Gasmask GP 7 Kit
€ 24.99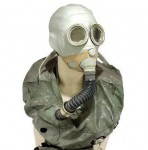 IP-5 Soviet Military Gas Mask
€ 34.99