Russian Patriot T-Shirt
Price: €

14.99

Quantity:
Size:

Description
Russia Bear T-Shirt One is a Warior In field If He Is Russian.
There is a Russian proverb: "Alone is not a warrior in the field"
This shirt says "Alone in the field IS a Warrior, if tailored in Russian way"
100% cotton.
Reviews
Unfortunately there are no reviews yet, you can be the first.
Related products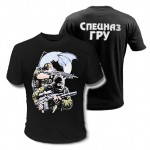 GRU Special Forces T-Shirt
€ 14.99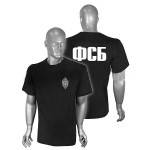 Russian FSB Logo T-Shirt Black
€ 12.99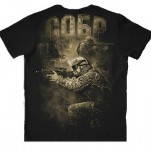 Russian Military T-Shirt SOBR SWAT
€ 14.99