Airborne VDV T-Shirt Black
Price: €

12.99

Quantity:
Size:

Description
Russian Airborne Logo VDV T-Shirt Black. High quality. 100% cotton.
VDV (airborne) sign in Russian on the back and VDV logo in front.
Characteristics
-Black color
-Production (Country): Russia
-Material: 100% Cotton
The T-shirt of the airborne forces for real men is made of first-class cotton fabric, the collar and sleeves of which do not deform over time due to the special knitting technology on modern equipment. What gift цщгдв нщг зкуыуте to the paratrooper? We recommend a T-shirt with the inscription Airborne.
Reviews
Unfortunately there are no reviews yet, you can be the first.
Related products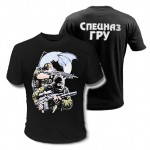 GRU Special Forces T-Shirt
€ 14.99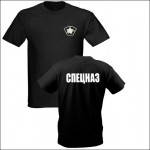 Spetsnaz AK-47 T-Shirt
€ 14.99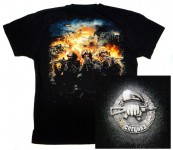 Russian Spetsnaz T-Shirt Ak-47 Fist
€ 14.99