Russian EMR Camo Beret
Price: €

9.99

Quantity:
Size:

Description
Russian Army Military Digital Flora Camo Beret Hat. Used by special forces during forest and mountain operations. Part of modern uniform. All sizes are available. Badge included.
Seamless felt beret from the Russian manufacturer. The lower edge of the beret with a trim made of genuine leather, into which an adjustment cord is inserted to fit the individual head size.
Reviews
Unfortunately there are no reviews yet, you can be the first.
Related products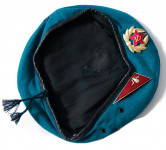 VDV Airborne Forces Uniform Beret
€ 14.99
Soviet Russian Military MVD Spetsnaz Maroon Red Beret Hat
€ 14.99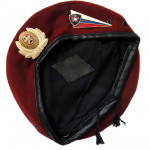 Russian Maroon Beret
€ 14.99