Army Standard Uniform Sweater
Price: €

31.95

Quantity:
Size:

Description
Army Sweater Olive. 50% wool / 50 acrylic. Fabric reinforcements on shoulders with shoulder straps, elbow pads, chest velcro pocket.
Features:
- a direct silhouette of loose fit;
- neck collar;
- tight knitting; - on shoulders and elbows - reinforced fabric pads;
- shoulder straps;
- chest pocket;
- wool content of at least 30%
High quality. Made in Russia. Durable.
Reviews
Unfortunately there are no reviews yet, you can be the first.
Related products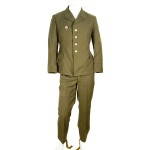 Soviet Officer Uniform Suit

€ 24.99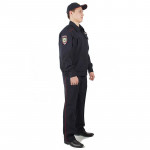 Russian Patrol Police Uniform

€ 59.99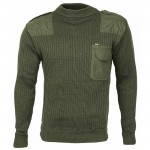 Army Standard Uniform Sweater

€ 31.95