Russian Soldier Ushanka
Price: €

19.99

Quantity:
Size:

Description
Russian Army Military Ushanka Digital Flora.
Hat with earflaps of the statutory sample from an all-weather set of basic uniforms. Manufactured by BTK Group, a company that specializes in the production of special clothing, including uniforms for law enforcement agencies. The hat is made of the material "Digital Flora", as well as of faux fur, which is located in the neck and ears. Ears, if necessary, can be fastened with a special mount.
The fabric protects against wind and repels water. There is a fleece lining inside the cap. On a peak has a cockade of the Armed forces of the Russian Federation.
The cap will be designed for weather conditions from -40 to 0 degrees
The size range of the caps is from 56 to 62.
-Features:
- Hat made by BTK Group
- Included in the all-season kit of basic uniforms (VKBO)
- Color EMR Summer (digital flora)
- Contains faux fur
- Ability to regulate the ears
- Wind protection
- Moisture protection
- Fleece lining
- Kokarda Armed Forces of the Russian Federation
- Designed for weather from -40 to 0 degrees
- Sizes from 56 to 62
Attention: The color of the product may not match the one shown in the photo, due to the individual settings of the monitor colors and its brightness.
Reviews
Unfortunately there are no reviews yet, you can be the first.
Related products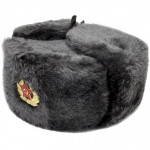 Russian Winter Ushanka Hat
€ 14.99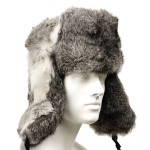 Russian Grey Rabbit Ushanka Fur Hat
€ 34.99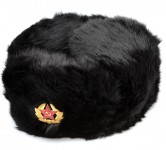 Black Rabbit Ushanka Fur Hat
€ 34.99