Russian Army Uniform Military Tactical T-Shirt Star Black
Price: €

12.99

Quantity:
Size:

Description
Russian Army Uniform Military T-Shirt Star Black. High quality.
Made in Russia. 100% cotton.
Short-sleeved T-shirt with a round neckline trimmed with an oblique trim. It is tailored from 100% cotton and does not constrain movement. Thanks to the restrained coloring, it is suitable for outdoor activities. The shirt is available in sizes from 46 to 60.
Reviews
Unfortunately there are no reviews yet, you can be the first.
Related products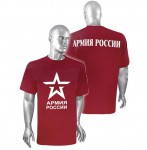 Russian Army T-Shirt Star Red
€ 12.99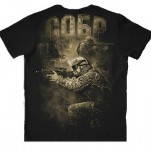 Russian Military T-Shirt SOBR SWAT
€ 14.99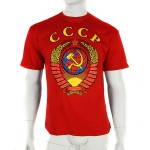 Soviet USSR Crest Tshirt Red
€ 14.99