Russian Bear Gift Zippo Lighter
Description
Gift lighter "Russian Bear" excellent functionality with decorative overlays.
The original design lighter with an overlay depicting a Russian bear and the inscription: "Russia" has not only excellent functionality, but also a bright presentability.
The gift lighter is easy to refuel and convenient to use. Order designer-designed lighters for any occasion!
Reviews
Unfortunately there are no reviews yet, you can be the first.
Related products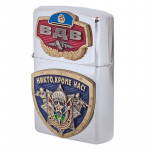 Zippo Gift Lighter VDV Emblem

€ 14.99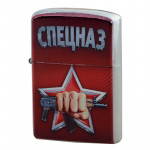 Gift Lighter Spetsnaz

€ 14.99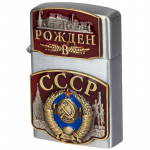 Gas Lighter Born in USSR

€ 14.99
Out of Stock