Sniper Patch VDV Blue Beret
Price: €

4.95

Quantity:
Arc spetsnaz patch:

Description
New Russian VDV (airborne) troops special detachment uniform sleeve patch.
Original rubber (PVC) patch.
Diameter - 8.5 cm (3.3 inches)
Signs in Russian say:
Special Purpose Troops. Sniper.
Reviews
Unfortunately there are no reviews yet, you can be the first.
Related products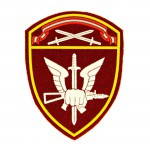 New Russian Spetsnaz Guards AK Fist Patch

€ 4.99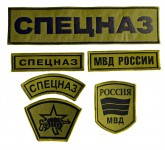 Russian Spetsnaz - AK Fist Patch Set Field - Dimmed OD Camo

€ 14.99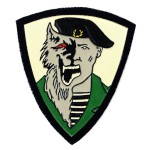 Russian Military Army spetsnaz patch - Werewolf Black beret

€ 4.50