Khabib Hat Papakha
Price: €

34.99

Quantity:
Hat size:

Color:

Description
A hat made of natural fur in the Caucasus is a symbol of honor and personification of courage, although for Nurmagomedov it is also part of the image. From time immemorial, wearing such a headdress was an honor, and the invariability of tradition, embodied the image of a proud Avar with an even, beautiful posture.
And the fighter confidently declared that he was not going to fight for anything else other than his fur hat. Khabib Nurmagomedov is sure that the rich history of all his people is stored in the papakha, which helps him to become stronger.
If you do not honor your culture and traditions, then you can hardly count on a bright future. With his steady decision to wear a hat, the current UFC champion shows faith in true values. And it was not for nothing that he chose the nickname "Eagle", because the symbols of Dagestan are both this proud bird and the Caucasian papakh. Habib is a vivid example of a strong spirit that helps to win victories not only in sports, but also in life.
And those who want to buy a hat, like Khabib Nurmagomedov, need to know its meaning and value. Observance of traditions at the present time, as before, is very honorable. And the father of Khabib Nurmagomedov is one of the best ways to show his respect for the ancestors and pay tribute to history.
Reviews
Unfortunately there are no reviews yet, you can be the first.
Related products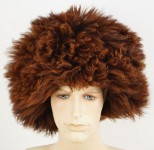 Russian Genuine Caucasian Kubanka Papakha Sheepskin Fur Hat
€ 34.99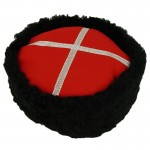 Papakha Kubanka Cossack Fur Hat
€ 39.95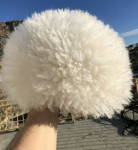 Khabib Hat Papakha
€ 34.99