Russian Cuban Cossack Hat Papakha Sheepskin Fur White
Price: €

39.95

Quantity:
Size:

Top color:

Description
The top is made of cloth.
Fur - a natural sheepskin ennobled white.
Height - 10-12 cm.

Kubanka is a low hat made of dressed skins of smushka, astrakhan, merlushka, complemented by an original colored leather or cloth top. In some northern regions, it is customary to sew kubanka exclusively from wolf skins.
Probably not a single headdress had such symbolic significance for the Cossack and his family as the Kubanka. She personified protection and patronage, went into battle with her and appointed atamans.
For the lapel of the kubanka, only the most valuable papers were put, icons and notes with prayers from children were sewn there. Even voting in the Cossack circle took place with caps. This headdress became even more significant after the awards began to be attached to it.
In appearance, Kubanka could understand the position of man in society. For example, if a hat on a Cossack's head is broken, he was actually a slave. If the kubanka was knocked down from the head, then it was called up for a duel. Only nonresident guests and guests and non-Cossacks walked with their heads uncovered, but representatives of the army could remove the kubanka in only three cases:

Prayer;
Oath;
Speech in the Circle.
Reviews
Unfortunately there are no reviews yet, you can be the first.
Related products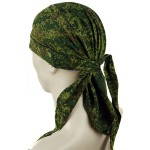 Military Bandana Hat

€ 4.99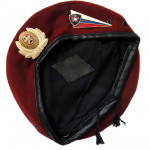 Russian Maroon Beret

€ 14.99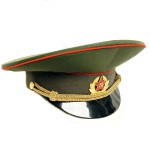 Field Khaki Olive Russian Army Military Visor Hat Soviet

€ 34.99