Windproof Waterproof VVZ SKLON Suit
Price: €

24.99

Quantity:
Size:

Description
SKLON digital flora camo suit. 100% wind- and water-proof. Comes with in a bag. Very compact! Jacket with zipper and hood with drawstrings. Sleeves with elastic cuffs. Hem with elastic. Two patch pockets on the chest with velcro flaps, two patch pockets at the waist, a zipper pocket for individual dressing package on the left sleeve. Pants with elastic belt and cuffs on legs. Two side pockets.
Reviews
Unfortunately there are no reviews yet, you can be the first.
Related products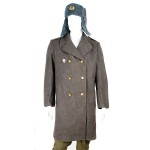 Red Army Soldier Uniform Trench Coat

€ 34.99
New Russian Military Uniform Great-Coat Officers Winter

€ 99.00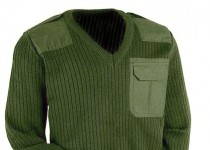 Russian Military Uniform Sweater Olive OD - BTK Group

€ 34.99