Diving Camel Wool Sweater
Price: €

94.50

Quantity:
Size:

Description
Russian Diver Diving Camel Wool Sweater
Made of pure camel hair. Thick and very warm.
Sweater is made in accordance with GOST technology used in the Soviet Union.
Well suited for insulation during any winter outdoor activities. Or staying in the area of ​​low and ultra-low temperatures.
Fishing, hunting or any other.
Sweaters were issued not only to divers, but also mountain soldiers and flight crews.
Natural camel wool removes excess moisture from the body retains heat and gives a sense of comfort.
Recommended temperature of washing: 30 ° C. At temperatures above 30 ° C, may shrink.
Very warm sweater can be used not only for diving in cold water, but also every day. These sweaters have been in use by Soviet divers since long ago. And they are still in production same color and technology. Made in Mongolia.
Reviews
Unfortunately there are no reviews yet, you can be the first.
Related products
AK Bayonet Strap
€ 5.99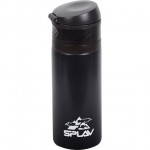 Splav Thermo Flask SV-400 Vacuum Stailnless Steel Thermos Bottle
€ 26.56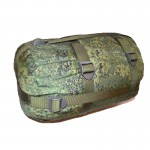 Ratnik Sleeping Bag
€ 69.99