Soviet Gas Mask Hose Tube 40mm Surplus
Description
Standard Russian Soviet Army Military Gas Mask Hose to be placed between filter and mask - 40mm screw thread. Can be connected to most Soviet / Russian gas masks like GP-4, GP-5, GP-6, GP-7, GP-7V, GP-7VM, PMG, PMK, SHMS, PRWU and others.
Length - 50 cm. New, unused suprlus. Cosmetic condition is not perfect, but excellent - can be storing / time marks, especially on metal parts.
Reviews
Unfortunately there are no reviews yet, you can be the first.
Related products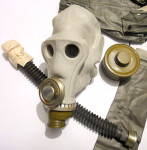 PRWU Russian Gas Mask Set with 2 Filters
€ 51.11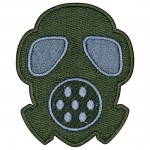 Gasmask Airsoft Game Sleeve Patch Embroidered Gas Mask
€ 4.99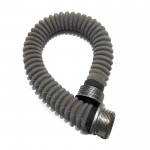 Soviet Gas Mask Hose Tube 40mm Surplus
€ 9.50