Soviet KGB Dog Tag
Description
Soviet military KGB dog tag with logo and KGB slogan in Russian: Warm Heart, Cool Head, Clean Hands.
Made of stainless steel. 28 x 50 mm. 1,5 mm thick. Weight - 16 grams.
Two chains are included: 60 mm and 10 mm long.
The KGB (Russian: Komitet gosudarstvennoy bezopasnosti) was the national security agency of the USSR. From 1954 until 1991, the Committee for State Security was the Communist state's premier secret police, internal security, and intelligence organization. Linguistically, among the Western press, KGB denotes secret service in referring to the FSB - current Russian Federal Security Agency. Most information remains classified.
Reviews
Unfortunately there are no reviews yet, you can be the first.
Related products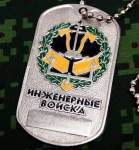 Russian Army Military Dog Tag troops of engineers

€ 4.50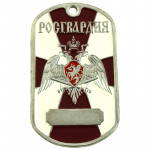 Russian Rusguard Dog Tag

€ 4.99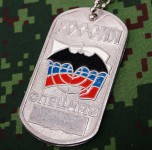 Russian Army Military Dog Tag special forces

€ 4.50