Russian Marines Uniform Sleeve Patch - Skull
Description
Russian marines uniform sleeve patch. Skull PVC (Rubber).
Size - 8.5 cm x 8.5 cm (3.3 x 3.3 inches)
Sign in Russian say:
Naval Infantry. (Russian marines).
Reviews
Unfortunately there are no reviews yet, you can be the first.
Related products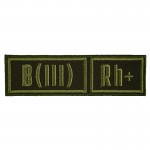 Russian Patch Blood Group Type Embroidered Olive Rhesus Factor
€ 2.99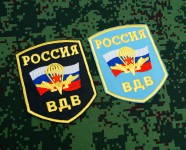 Russian military sleeve patch. AIRBORNE VDV. embroidered.
€ 4.50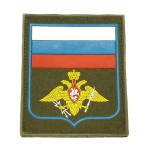 Russian Military Airborne VDV Sleeve Patch Flag Eagle
€ 4.99