KLMK Berezka Camo T-Shirt
Price: €

9.99

Quantity:
Size:

Description
Russian Military Berezka (or Beryozka), also known as Soviet KLMK suit pattern camo t-shirt.
Good quality, 100% cotton. This pattern was mainly used by Soviet special forces, VDV (airborne troops) and also border guard forces.
Reviews
Unfortunately there are no reviews yet, you can be the first.
Related products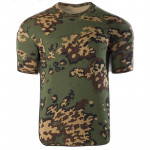 Tactical T-shirt Partizan

€ 9.99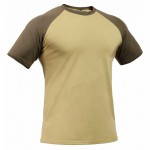 Gorka Bars Tactical T-Shirt

€ 9.99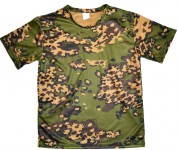 Russian Military T-Shirt Moisture Wicking Partizan Camo

€ 12.99