Children's Gasmask PDF-2D
Description
Gas mask for children. Filtering system PDF-2D. Today the most advanced model of children's gas mask are gas masks PDF-2D (for preschool children from 1.5 to 7 years old). Non-fogging films and bag included.
Children's gas masks PDF-2 have several advantages. They have reduced breathing resistance during inhalation, reduced pressure on the front of the face. All this allows to increase the time of stay of children in the means of protection. Produced approx 1980s. Gas mask is sold as a collection. Cannot be recommended for intended use.
Made in USSR.
Reviews
Unfortunately there are no reviews yet, you can be the first.
Related products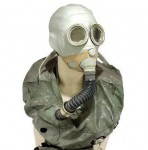 IP-5 Soviet Military Gas Mask

€ 34.99
Out of Stock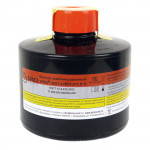 Gas Mask Filter

€ 24.99
Out of Stock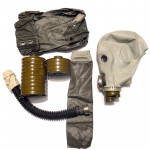 PRWU Russian Gas Mask Set

€ 54.99
Out of Stock