Russian Flora Camo Suit
Price: €

49.99

Quantity:
Size:

Flora camo cap:

Military belt with buckle:

Description
Standard military BDU uniform camo suit - jacket and pants in the old Flora pattern. Used by Russian military army forces. One of the official uniforms of Russian Armed Forces.
In 2008, Russia introduced a pixelated camouflage design intended to replace the VSR and Flora patterns. Also called digital flora. Full-scale adoption began in 2011.
Reviews
Unfortunately there are no reviews yet, you can be the first.
Related products
Russian Army Uniform Sweater EMR

€ 39.95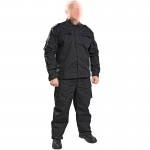 Spetsnaz Tactical Suit Uniform BDU

€ 64.99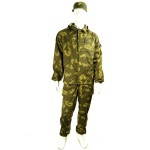 Gorka 1 Mountain BDU Suit Beryozka

€ 64.99