Russian Military MVD Patch Set - Wolf
Description
On the right sleeve of Russian Ministry of Defence (MVD) troops uniform there is a sign of belonging to a particular region of MVD of Russia.
See full description of Russian MVD Animals - Districs here.
This one is not official MVD District patch. Just a similar type made patch for airsoft / paintball teams.
Reviews
Unfortunately there are no reviews yet, you can be the first.
Related products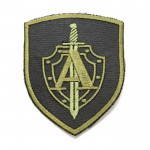 Alpha Group Spetsnaz Patch

€ 4.99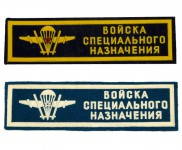 Russian VDV Airborne Special Forces Chest Patch

€ 3.99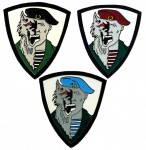 Russian VDV MVD Spetsnaz Werewolf Patch

€ 4.50