Genuine Russian Sailor Sheepskin Ushanka Hat
Price: €

24.95

Quantity:
Hat size:

Badge:

Description
Genuine Russian Military Navy Sailor Sheepskin Ushanka Hat.
Official current Russian Naval winter uniform hat. High quality, warm genuine sheepskin ushanka with cloth top.
Really a good hat. Just it is not very popular type and we have big stock, so we are selling it out at a low price.
Reviews
Unfortunately there are no reviews yet, you can be the first.
Related products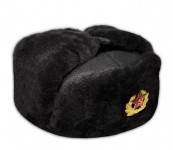 Genuine Russian Sailor Sheepskin Ushanka Hat
€ 24.95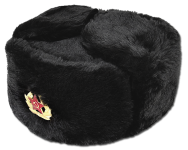 Russian Traditional Soviet Winter Ushanka Fur Hat
€ 14.99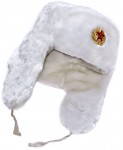 Russian Ushanka Fur Hat White
€ 14.99