Officer Leather Belt Harness Baldric
Price: €

24.99

Quantity:
Color:

Description
Original Russian Military Officer Leather Belt Harness (Baldric). Black or Brown colors are available. Consists of two good quality thick leather belts with betal buckles.
Standard waist belt (5 cm wide) which can be worn separately and shoudler belt that can be attached to the waist belt. The belt is new. Current Russian military uniform belt. But the same belts were also use in the Soviet army.
Reviews
Unfortunately there are no reviews yet, you can be the first.
Related products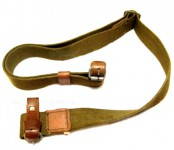 Soviet Mosin Sling Belt

€ 14.99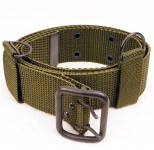 Russian Army Military Tactical Waist Belt VKBO Beige Desert Olive

€ 9.99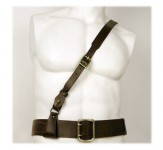 Officer Leather Belt Harness Baldric

€ 24.99