Military Face Mask Balaklava Sniper
Description
Russian Military Sniper Face Mask Balaklava Bandana Hat Cap Olive OD
Made of wicking jersey similar wicking underwear at VKBO BTK group.
Balaclava-liner combines the mask and hood, it is possible to use as a scarf or face mask-scarf.
You can easily close or open face.
Good air permeability, thin, soft, universal size.
Balaklava Sniper - it is a completely new approach to the elements of the individual equipment. Developed taking into account the views of the representatives of the special services and law enforcement agencies.
Pros:
The elongated neck for easy filling balaclavas into the collar of jacket;
Comfortable during long wear;
Good air permeability;
One size fits all;
Not irritating skin;
Hypo-allergenic;
Fast drying;
wicks moisture;
Soft;
Thin.
Positive feedback was received from:
Fans of extreme sports;
Representatives of law enforcement agencies;
Airsoft;
Hunters;
Military.
Withstands long exposure:
High temperature of water environment;
UV light;
Sweat.
Recommendations for care:
Hand or machine wash up to 60 degrees;
Ironing is not required.
Reviews
Unfortunately there are no reviews yet, you can be the first.
Related products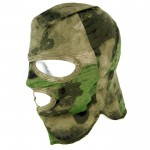 Russian Military Face Mask 3 Hole Balaclava Atacs (Moh) Camo

€ 5.99
Out of Stock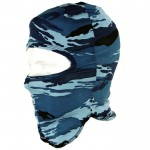 Russian Military Face Mask 1 Hole Balaclava Shadow Camo Blue Tiger

€ 5.99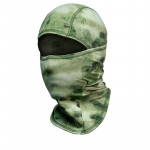 Bars Balaklava Facemask

€ 9.99