Russian Spetsnaz Uniform Patch Set
Price: €

14.99

Quantity:
MVD sleeve patch:

Description
Original Russian army special forces complete uniform patch set.
High quality pvc (rubber) patches. All standard Russian miltary sizes.
Includes:
jacket back spetsnaz sign 27x7 cm (10.5x2,75 inches);
chest spetsnaz sign 12x3 cm (4.7x1.2 inches);
VV MVD RF (Internal Troops of Ministry of Internal Affairs of Russian Federation) with flag 12x3 cm (4.7x1.2 inches);
AK-47 and with red star and fist - Spetsnaz forces logo patch (11x8 cm) with arc spetsnaz sign patch (11x3 cm);
MVD Russia with flag and two-headed eagle sleeve patch (9x7 cm);
Flag hat (beret) patch (8cm long);
and we also include nice rubber keychain (not official military item) with spetsnaz logo as a gift.
MVD sleeve patch can be with or without eagle.
Reviews
Unfortunately there are no reviews yet, you can be the first.
Related products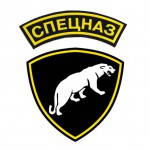 Russian Military MVD Patch Set - Panther - ODON - Spetsnaz

€ 4.99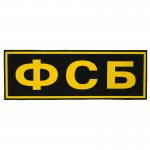 Russian FSB Special Forces Back Patch

€ 7.95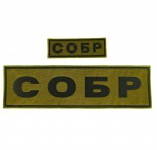 Russian SOBR Special Rapid Response Detachment SWAT Patch Set - Dimmed Camo

€ 9.99