Military T-shirt Urban Camo
Price: €

9.99

Quantity:
Size:

Description
Classic t-shirt model, straight cut. The neck is processed by a riba. Well complements any costume.
ADVANTAGES:
low weight;
strength and softness;
hypoallergenic;
good thermal insulation properties;
high level of wearing comfort;
DENSITY: 140 g / m2
COMPOSITION: 100% cotton
DESCRIPTION:
A knitted fabric made of cotton, on the front side of which are visible flat vertical "pigtails", with a thick "brickwork" on the inside.
Made in Russia. High quality.
Reviews
Unfortunately there are no reviews yet, you can be the first.
Related products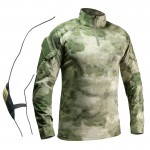 Bars Tactical Combat T-Shirt ATACS

€ 39.95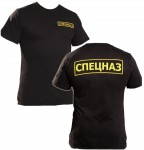 Spetsnaz Black T-Shirt

€ 14.99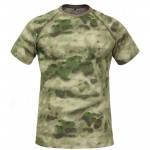 Bars Gorka T-Shirt Atacs

€ 9.99